Perspectiva
Calendar Graphics
Mapping
Time Usage Charts
Time Calculations
Event Filtering
Printing and Export
PDF/CSV/TSV/Text
Readability
iOS and Mac OS X Calendar and CalDAV
Google Calendar
Yahoo Calendar

App for
iPad / iPad mini /
iPhone / iPod touch

Perspectiva FAQ: How to Turn on iOS Diagnostics and Send Crash Reports
The following iPad screenshots show how to turn on iOS Diagnostics and send crash reports. Follow the same basic procedure on iPhone and iPod touch. After turning on Diagnostics These crash reports help Imaja locate the source of a crash so we can fix the problem.
Start by tapping the Settings app on your home screen.

In Settings, tap General in the left column and then tap About.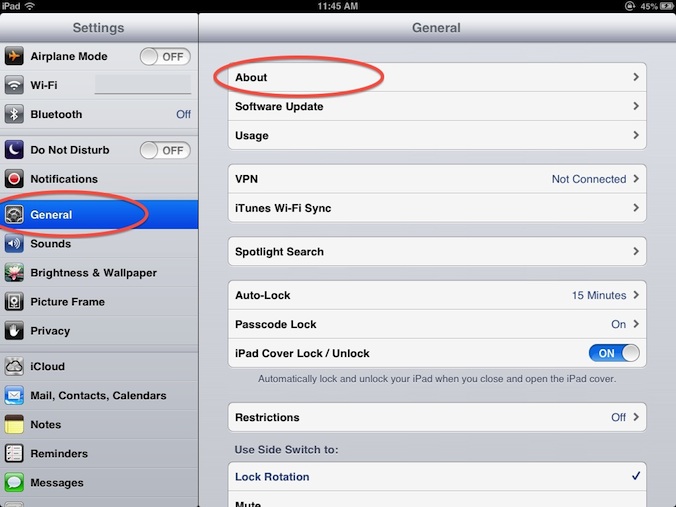 In the About view, tap Diagnostics & Usage.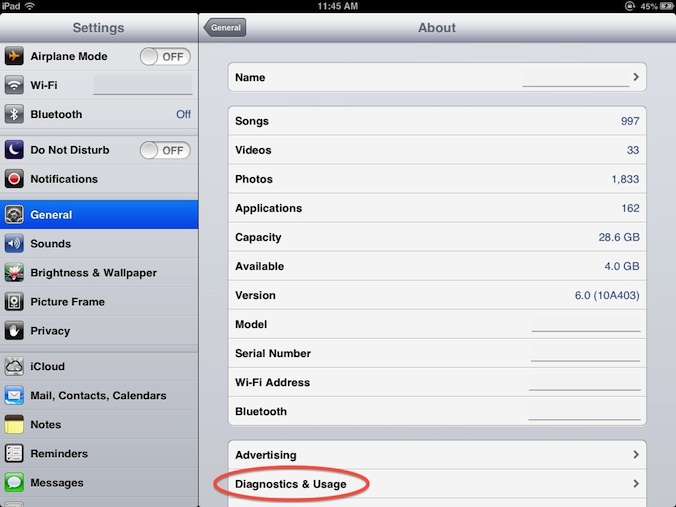 In the Diagnostics & Usage view, tap Automatically Send.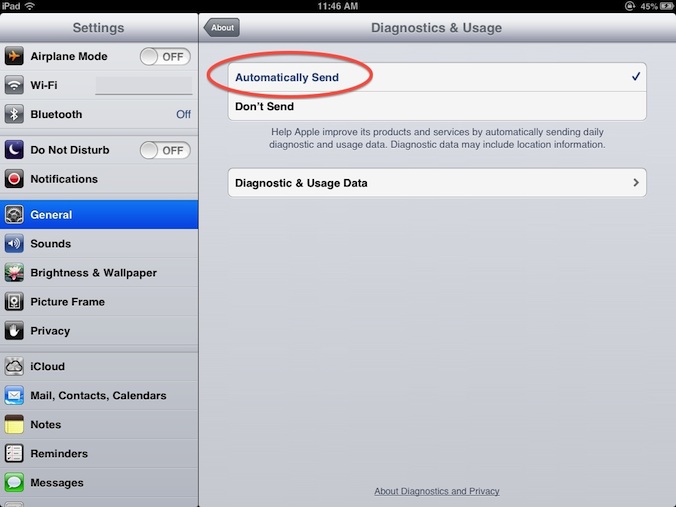 Crash logs are then sent through the official Apple Developer Connection. You can also look at the Diagnostics & Usage Data view to see if there are Perspectiva crash logs. Once you turn on Automatically Send, send Imaja an e-mail ( ) to let us know and we'll retrieve your crash log and work to fix the problem. You may need to additionally sync your device with iTunes to get the crash log delivered to us through Apple.
If you can provide other details of the crash that would also greatly help.
Does the app crash immediately on startup?
Does the app always crash?
What is the action or last series of actions that cause the crash?
What are your Filter settings?
---
> E-mail Support: