The properties, such as title and color, of calendars can be edited on some types of calendars, such as calendars from your Mac OS X machine, iCloud, or local CalDAV system.
Note: Google Calendars calendar properties cannot be edited from Perspectiva. Use the web interface to edit Google Calendar properties.
---
On iPad:
In the top right toolbar, tap the Filter button (magnifying glass):

In the Filter view, tap Calendars: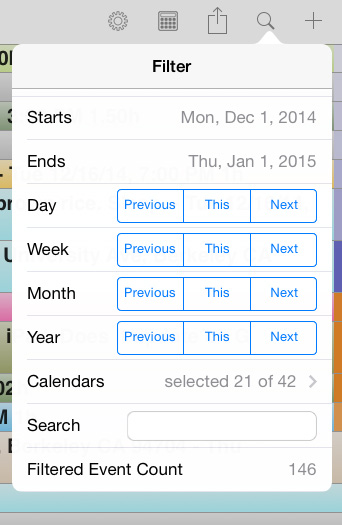 The Calendars view displays all calendars from different sources. Tap a calendar to make it visible (checked) or hidden. Tap the Edit button in the top right to switch to calendar editing mode.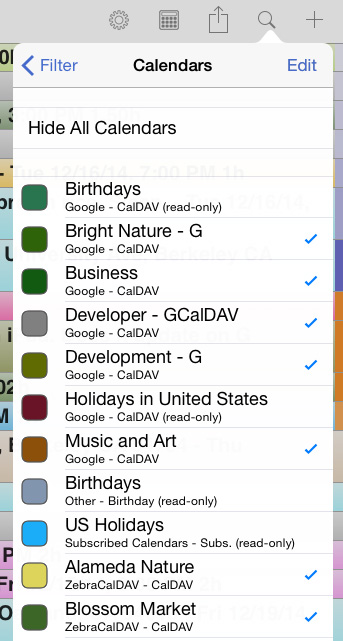 In calendar editing mode, some types of calendars
can be edited, such as "Alameda Nature" with the (i) icon and disclosure indicator below: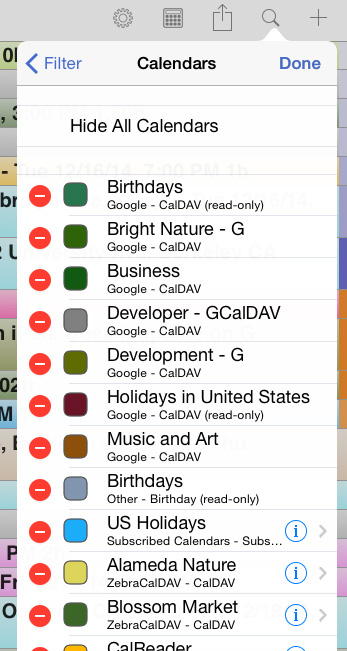 The Title and Color of a calendar can be edited. Choose one of the basic colors or specify a custom color. When you are finished editing calendar properties, tap Done to save your changes.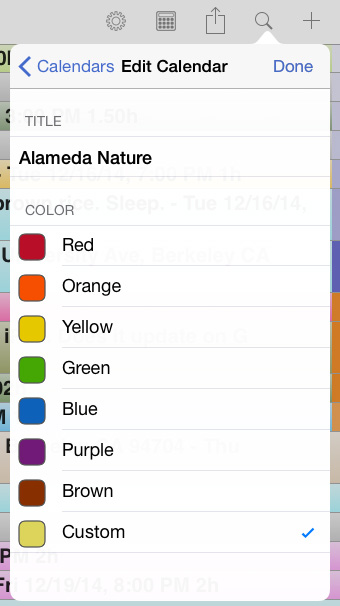 Tap the calendar title and the keyboard appears for editing.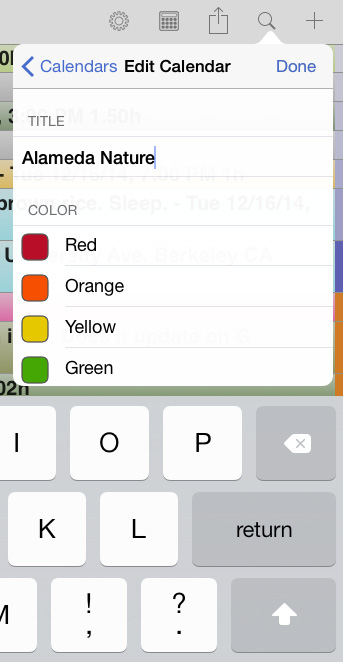 Tap Custom Color to open the Color Picker view. Specify a color with the hue, saturation brightness and alpha sliders. Or tap Swatches to choose from a large library of named colors.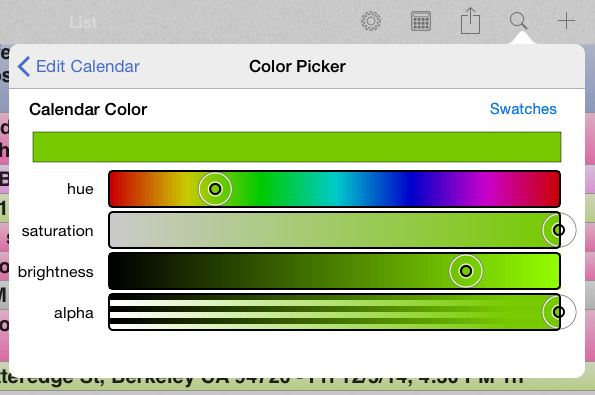 Use the Swatches view to choose from a large library of named colors.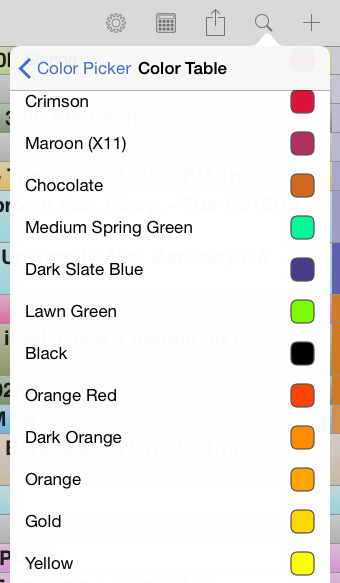 When you are finished editing the properties of a calendar, tap Done in the top right of the Calendars view to save the changes.